Unfortunately Adobe stopped supporting Shockwave a year ago and many browsers such as Google Chrome stopped supporting Shockwave over 3 years ago. The lack of browser support is why we stopped actively updating SocioTown, since SocioTown runs on Shockwave.
Every few months more and more browsers stop supporting Shockwave or make it harder to activate, but as of Spring 2018 there are still two major browsers that can run Shockwave without too much effort. Read below for instructions:
WINDOWS 7,8, & 10
The only browser that can run Shockwave is
Internet Explorer
. Do not confuse this with Microsoft Edge. Microsoft Edge cannot run Shockwave. So if you have Microsoft Edge (which is the default browser for Windows 10), you'll need to download Internet Explorer.
1. If you don't have Internet Explorer, download Internet Explorter 11 from here:
https://www.microsoft.com/en-us/down...-explorer.aspx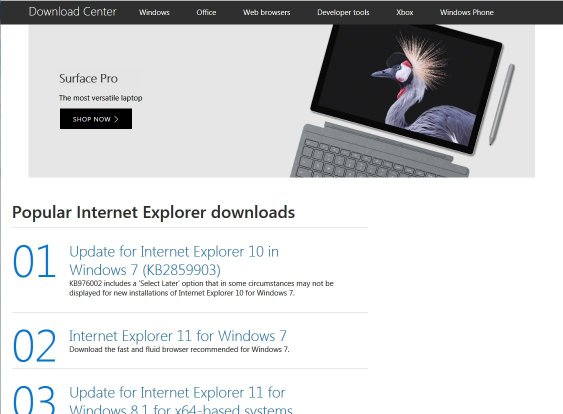 2. Once you have Internet Explorer installed, go get the latest (and last) version of Shockwave
https://get.adobe.com/shockwave
(Please note: When you install Shockwave, make sure you uncheck the option to download Norton Security or other add-on software. You don't need it. )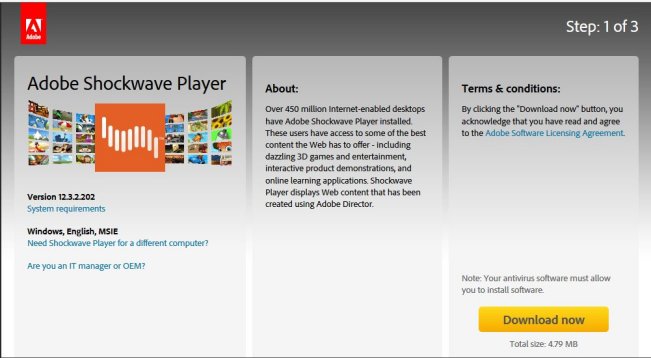 3. Once shockwave is installed, return to the SocioTown MMO came client here:
http://west1.sociotown.com/client/?new=1

If everything is working, you should see the title screen after Shockwave initializes.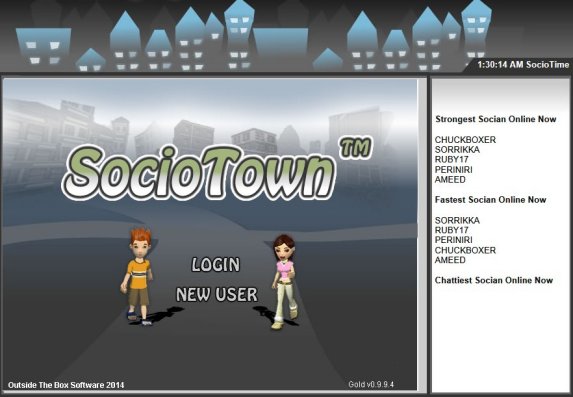 Mac OSX
As much as the late Steve Jobs hated Flash and Shockwave, currently it's actually easier to run Shockwave on a Mac. All you need is Safari which comes pre-installed with the system. So all you need to do is get Shockwave and then activate the plug-in.
1.
Get the latest (and last) version of Shockwave
https://get.adobe.com/shockwave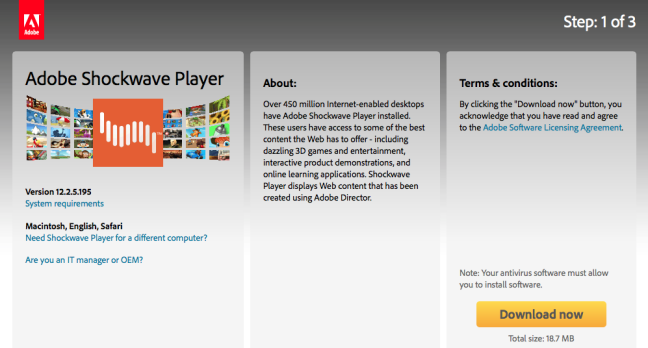 2. Once Shockwave is installed, you may need to restart your browser. Once that's done goto the
the SocioTown MMO came client here:
http://west1.sociotown.com/client/?new=1

You may first encounter this screen:

[img]
http://otbsgames.com/media/safari_plugin_bocked.png[/img]
3. Simply click the arrow in that screen and you'll be able to activate the Shockwave plugin. Once you activate the plugin, refresh the browser and you should see the title screen.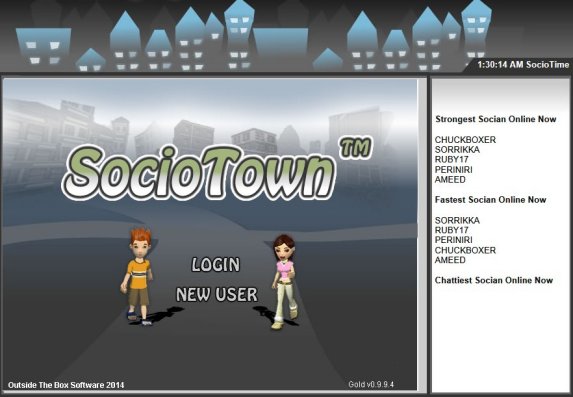 Hopefully that should get you up and running on SocioTown whether you're on Windows or Mac. Keep in mind, with each browser update there's always a chance these steps may no longer work, particularly with Safari.
If you these steps no longer work or you encounter any problems. feel free to post below and either I or someone will help you get the game running as long as there's a browser out there that supports Shockwave.